Protecting Your Organization from Security Breaches
During the last year and a half, security events have exploded both in numbers and scope, and cyber events have transformed society in numerous unfortunate ways. With soaring costs of these events and the potential of more bold plans from malicious actors, it's important that companies protect their valuable assets—from intellectual property to research data, as well as business deals and partnerships. Security breaches can damage your brand and the reputation of your company and result in millions of dollars in legal expenses to fix the problem.
With security breaches, regulatory fines, penalties, and the complexity of having to manage and monitor it all, many companies simply cannot keep up on their own. Further, a security crisis takes valuable resources and attention away from core business activities. Protecting your organization's data requires a substantial time investment from your IT staff and still only provides limited visibility. With limited resources dedicated to security, you may not be aware of vulnerabilities and ongoing attacks that your systems are currently deflecting, until after a breach occurs.
At ICE Consulting, we offer a solution to solve this problem.
SOC-as-a-Service from ICE
Security Operations Center-as-a-Service can shift your security posture away from one with only reactive responses to events, to a proactive model with plenty of visibility into your IT environment as well as vulnerability management before breaches occur.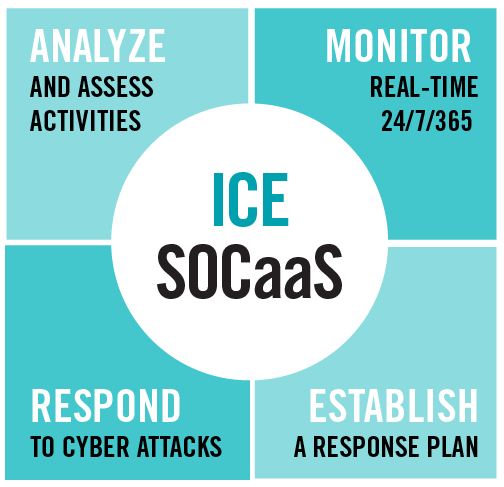 Here's how we can help:
Analyze and assess all activities across your organization's IT infrastructure
Provide proactive real-time 24/7/365 monitoring
Respond immediately to cyber attacks to avoid security breach
Establish Incident Response Plan (IRP)
Benefits of ICE SOCaaS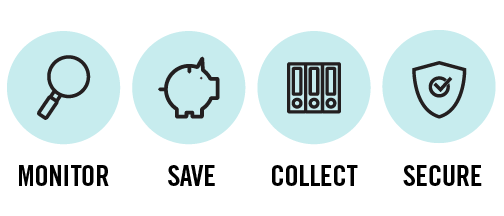 Security engineers monitoring the dashboard 24/7/365
Cost saving of not having a SOC in-house is around half a million dollars
Centralized log collector to collect and store logs for audit and compliance
Risk management process that reduces chances of security breaches
In addition, we've partnered with Securonix to provide an advanced security toolset for our SOCaaS solution to customers. Securonix delivers a next-generation security analytics and operations management platform for the modern era of big data and advanced cyber threats. The company was named a leader in the 2021 Gartner Critical Capabilities for SIEM (Security Information and Event Management).